My name is Cao Xuan Thuc Anh. I'm 25 years old. I am a lecturer in English practical skills (Kỹ năng Thực hành Tiếng Anh) at the English Department, Hanoi University.
Teaching English has always been my passion. My desire was to study abroad right after graduation to upgrade to international standard. Two years later, I was able to complete that goal.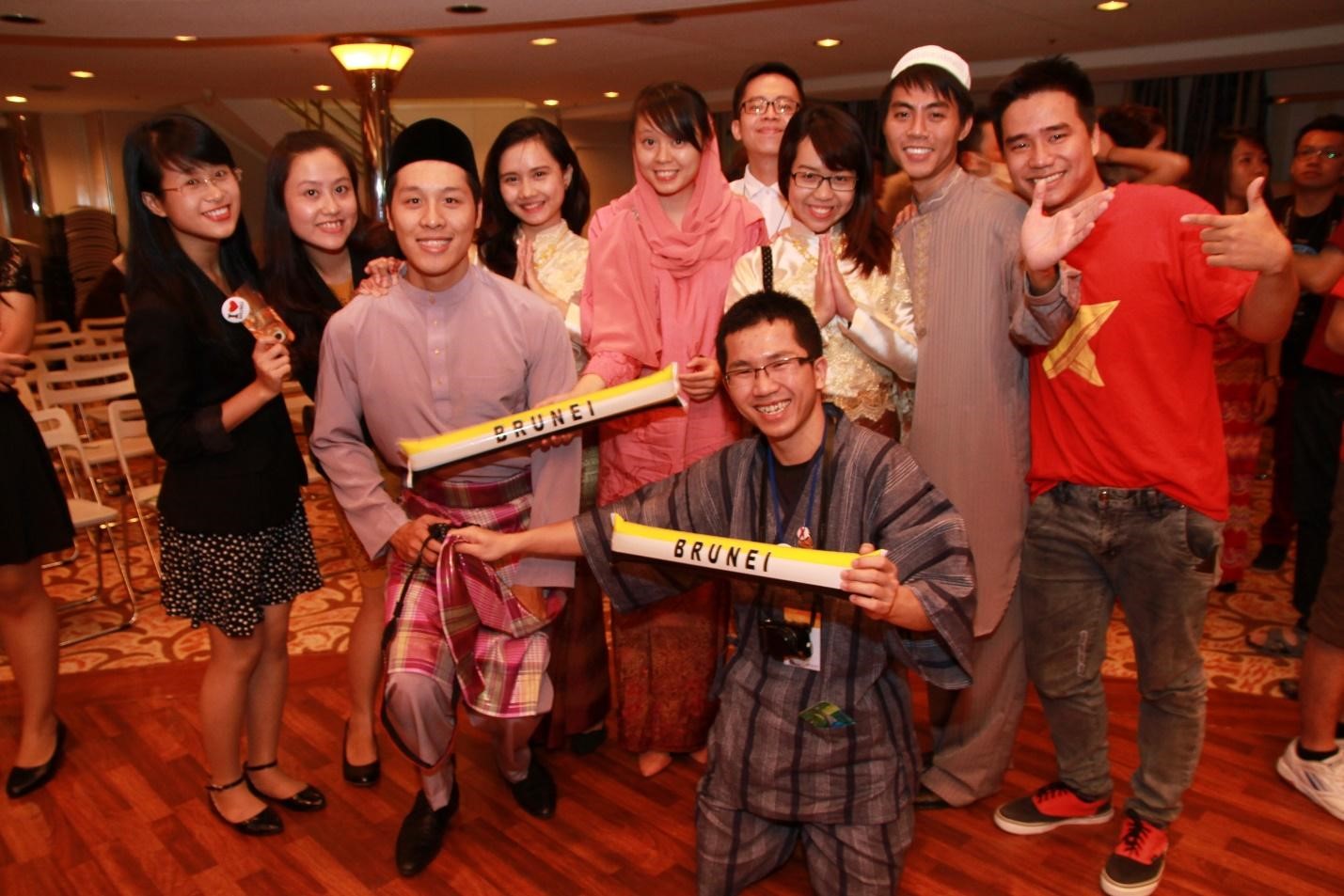 Thuc Anh on a Southeast Asian Youth Ship (2013) - second from left
Two years of "studying abroad" has indeed passed like a dream. There were times when Instructor Kate Cadman's reply emails came right away upon asking, though it was midnight in Hanoi and 4 a.m in Melbourne.  There were also times when Coordinator Martin Andrew saved the day by instructing us out of the mess of our essays. Those were the moments that my 2013-2014 course-mates and I would never forget.
On my first day of school, access to the electronic library has already been granted. I was soon overwhelmed by over twenty seven thousand books, two thousand CDs on the University catalogues.
If I had taken the course in Australia, I would have taken a hiatus for about two years from the teaching experience in Vietnam. While during the first year of studying in Hanoi, I could both go teaching and studying at the same time.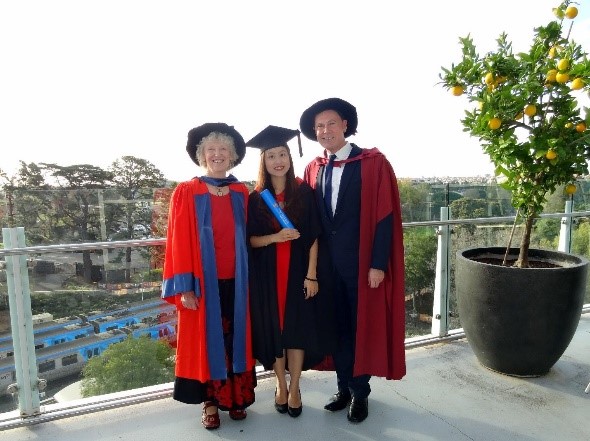 Thuc Anh with her instructor, Dr. Kate Cadman, and her Program Coordinator, Dr. Martin Andrew, in the graduation ceremony at Victoria University, Australia.
If I had taken the course in Australia, I would have to save money to return to Vietnam on vacation for my essay survey.  And during the semester, this survey could only be done via online questionnaires.
It was great that I studied this course in Vietnam. After learning theories in class, I could use them immediately with students who were my researching subjects, and attend their classes in order to observe their difficulties as well as get to know their expectations from studying English. Should any problems arise, I could simply take advice from the faculty of Victoria University who were teaching in Hanoi.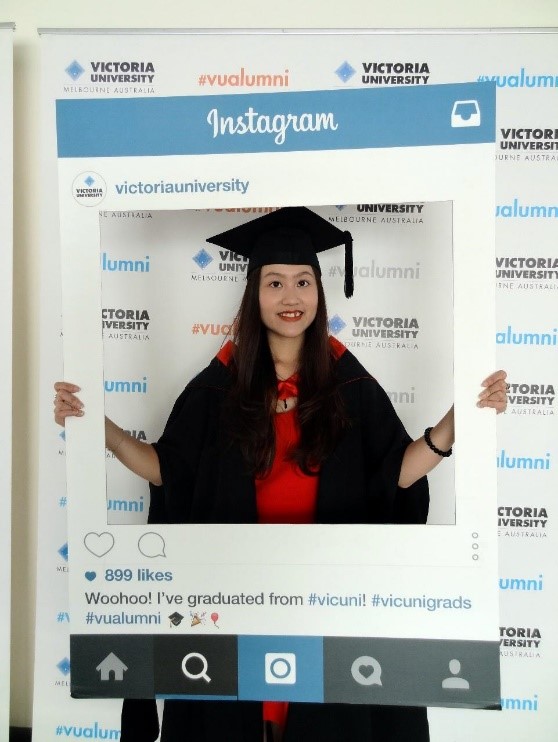 Thuc Anh in her graduation ceremony at Victoria University, Australia
The class schedule was so right so that students from all over the country - North, Central and South regions - can participate in the course.  As for me, if I had not been able to take a walk down the roads during autumn or drink coffee with my friends in Hanoi, I would have been stressed out to death!
Eventually, I have overcome everything! It was probably easier and favorable than I had ever imagined. Last October, I even got to go to Australia to attend the graduation ceremony and received the Master degree*!
--------------------------------------------------------
*Upon completion, students could apply to attend the Graduation Ceremony in August or December at Victoria University, Melbourne, Australia; or Kuala Lumpur, Malaysia in April; or Beijing, China in July.