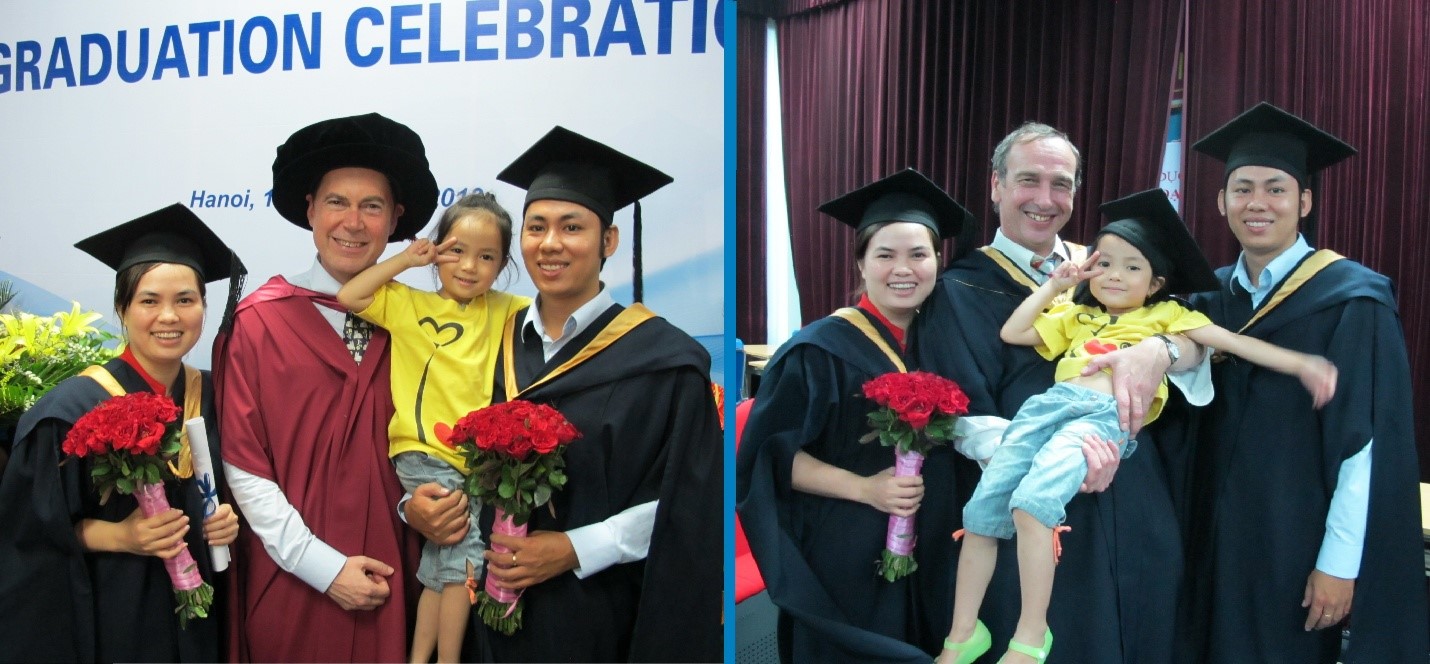 Nguyen Huu Bich, Nguyen Thi Mai Hoa and their daughter taking photos with Victoria University lecturers on Graduation Day
Hi Bich and Hoa! Is it a little bit overstated if we give you the title of "the most hard-working couple in Phu Tho Province"?
Nguyen Thi Mai Hoa: Hi there. Actually...
Read the rest of this topic
(1559 words)