Having graduated with a considerably high GPA, I have many times been invited to orientation sessions with the purpose of advising new students held by Master of TESOL Joint-Program between Hanoi University and Victoria University (HANU-VU MTESOL) Office, located in Hanoi University. After such counseling sessions, getting to know each student, plus my personal experiences gained after taking the course, I have seen plenty of reasons for you to choose HANU-VU MTESOL course, if: 
You are more than ready to obtain new learning methods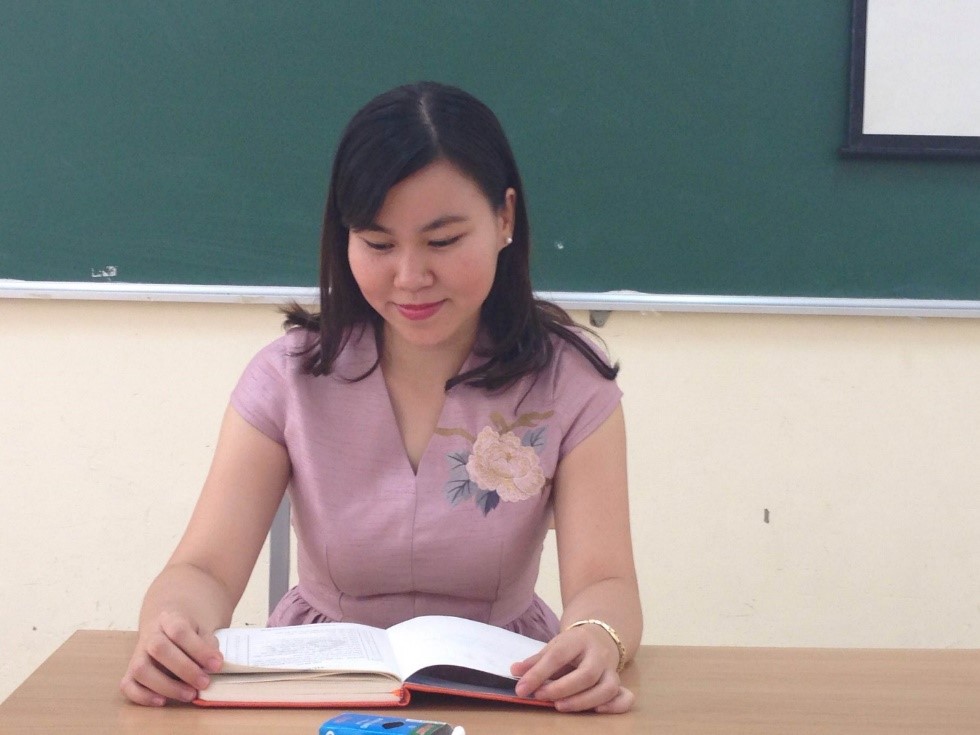 Lecturer Le Thuy Linh at National Economic University, Vietnam
HANU-VU MTESOL ensures all quality requirements of a typical international learning course. In particular, research ethics is an issue that is strictly enforced. During my study time, many colleagues were shocked when receiving unexpected bad grades for their very first subject. You are very likely to be charged with plagiarism, if you are not aware of the importance of this standard in international studies. 
The second subject, Innovation, shows a huge gap between Vietnamese students and international lecturers on the view of what creativity is. Many students considered organizing ways to learn via Facebook was very creative and state of the art. However, the lecturer pointed out, "Teaching through Facebook only is not enough. Only when you can recognize an outstanding issue and find out a way to resolve it, are you considered creative and innovative.Thanks to such way of thinking, students will soon have the chance to research and look for solutions to adress new problems, rather than just pointing out the matters.
Therefore, you must change your own thinking in order to gain the key values from the program.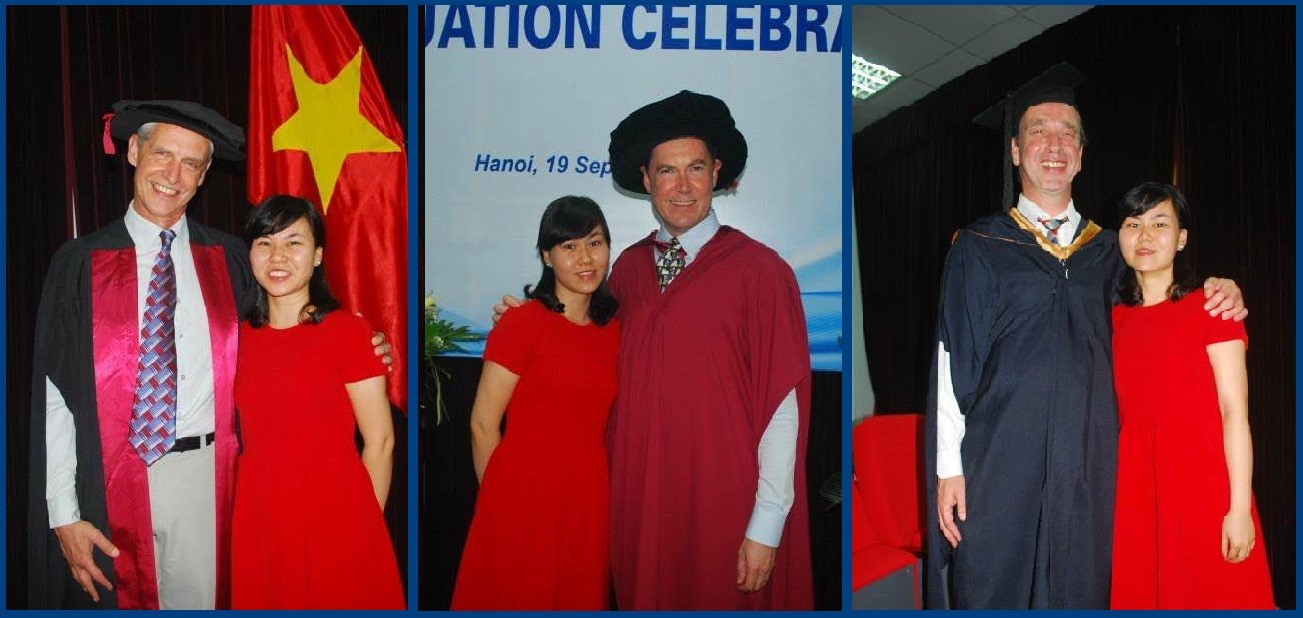 Le Thuy Linh with lecturers from Victoria University at her HANU –VU MTESOL graduation ceremony, course 2010 - 2011
Another important thing that I learnt from HANU-VU MTESOL was the value of learning. The ultimate goal is not only to achieve high scores, but also to find out what knowledge you lack of and make up for it.
Both Vietnamese and international lecturers were very nice and enthusiastic. Especially, lecturers from Victoria University had a very wide range of knowledge, and were able to answer all of the questions in their fields of study. The curriculum provided a well preparation for students in what to do before and during research, and how to evaluate the research upon completion. Everything was logical. If students applied the skills they learnt well, they could gain a huge amount of knowledge. And if your future career involves language teaching, this knowledge will be a treasure.
2. You want more than a diploma
Only when I graduated  from HANU-VU MTESOL course, got a job and sent research work to international education conferences, did I realize how much I had gained from the program.
My research topic while taking HANU-VU MTESOL course was "Improving teamwork performance in English Writing at university classes in order to resolve sluggish inertia and dependence of some students when participating in group activities". There were rarely research papers in Vietnam addressing this problem. I presented my research on this topic at the International Conference on New Trends in English Teaching and Learning, held by SEAMEO  RETRAC (Southeast Asian Ministers of Education Organization  Regional Training Center) in Vietnam last August. Many of  the audiences could not believe this product was of a master who was trained in Vietnam; since such research methods and data management were new to those who studied abroad indeed .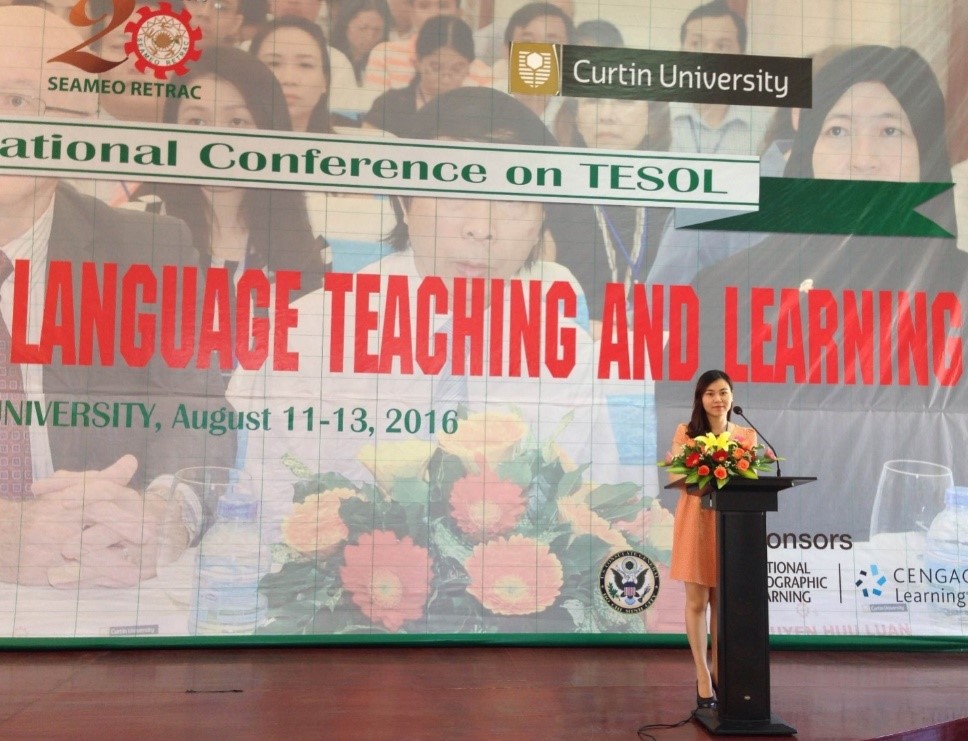 Le Thuy Linh presented her research at the International Conference on New Trends in English Teaching and Learning, August 2016
In conclusion, I would like to share a story so that you could see how much HANU –VU MTESOL can promote significant progress in students. I happened to know a teacher, who was teaching at a high school in rural area. She was like a fish out of water when accessing the academic system of the course. She made a massive effort to learn from the experiences of former students to be able to embark on doing research. Consequently, she was appreciated by foreign lecturers and got High Distinction for all three subjects in the second phase of the course. This once again proves that the fundamental conditions such as good professional instructors, modern study rooms and an electronic library with thousands of books are golden keys that the HANU-VU MTESOL course gives students. Whether the door to knowledge is opened or not, the answer lies with students' effort.             
As for me, until now, I have still witnessed positive outcomes in terms of students' spirit and academic performances, resulting from group activity enhancing methods researched at HANU-VU MTESOL course.