From just 1,000 friends on Facebook, after 5 months teaching online, Dieu now has more than 15,000 followers. On Moon.vn, the online education site that she is currently teaching English, she now has around 10,000 students.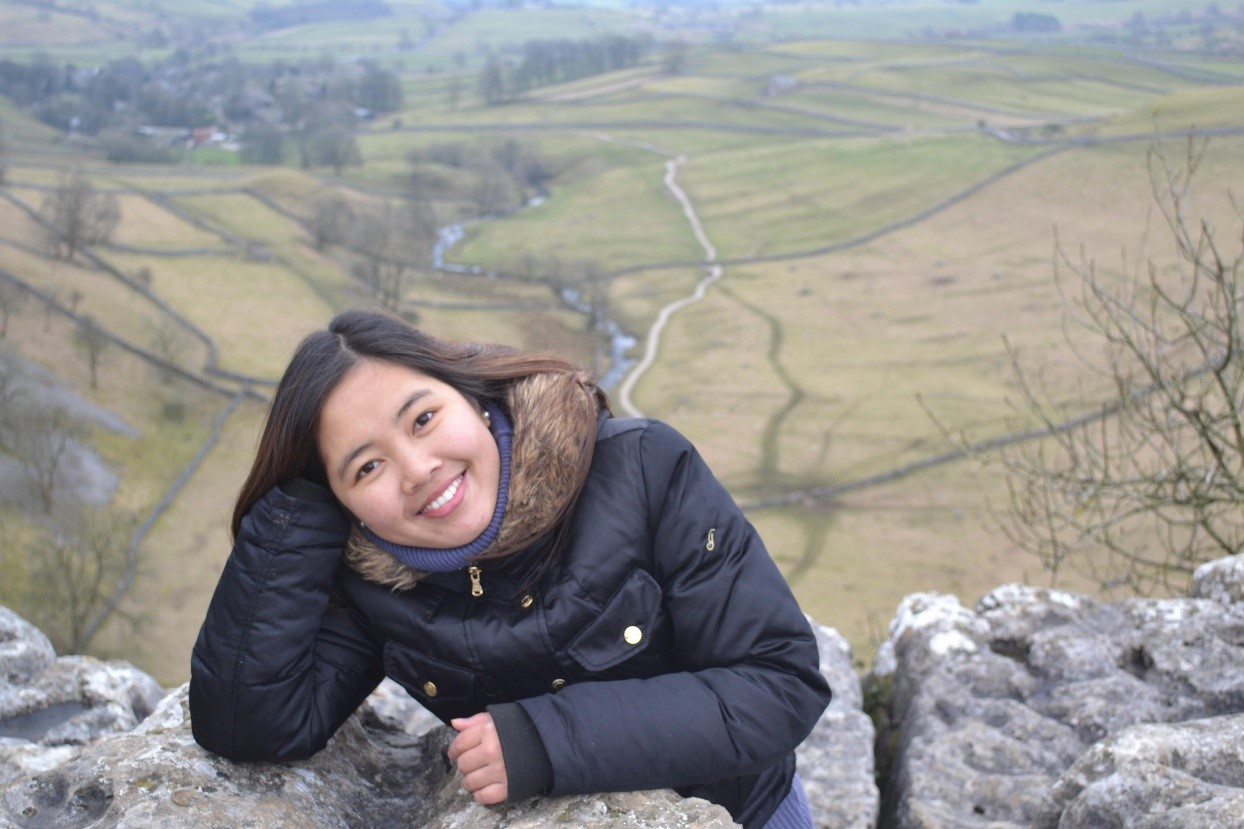 "Everything started with a chat with Ms. Phuong, the Administrative manager of the Master of TESOL joint-program between Hanoi University and Victoria University (Australia).[HVO1] [o2] [o3]  That was when I had just completed the Bachelor's degree and was thinking of going abroad to pursue a Master's degree. The problem was the expense to study abroad, and at the same time I just got accepted to be a lecturer at Hanoi University and wanted to start right away. Chatting with Ms. Phuong, she said that the Master of Teaching English to Speakers of Other Languages (MTESOL) in association with Victoria University, held at Hanoi University, would be suitable for me. Although the program was held in Vietnam, the knowledge gained would be the same as studying abroad and much more cost-effective.
Speaking of money, I was deeply moved by what the management of the program did for me. I had to support myself when I was still a student. After graduating, I worked to pay back to my parents and for the MTESOL course as well. There were hard times when I had to ask for a semester off to have time to earn money to continue the course. The people working at HANU-VU office helped me deal with the paperwork and procedures. If I had studied abroad, taking a semester off to go work would have been very difficult.
 2. One thing I can't forget is the passion of wonderful lecturers. For example, Ms. Kate Cadman, Education Research Design and Methods, she was very passionate, she taught us how to create an interesting class. She was my dream teacher! After her class, I felt more motivated with my own class.
I was assigned a writing class at HANU on the first semester by the time I was wondering which subject to choose for my research at the MTESOL course. I am used to correcting students' mistakes in detail but they still make such errors after several corrections. That was why I chose the subject "A critical analysis of EFL writing teachers' perceptions and students' attitudes towards Direct and Indirect written corrective feedback: A small-scale study at Hanoi University". At first, Dr. Kate Cadman agreed to instruct me. But after reading my research outline, seeing that it was more suitable for Innovation class, Dr. Rachel Le Rossignol, the lecturer of this unit, immediately offered to instruct me instead of Dr. Kate. During the process, if I found any problem in studying students' psychology, Dr. Kate would always be available to support and answer my questions. And when Dr. Rachel wasn't in Vietnam, Dr. Andrew, the program coordinator, helped me review each process. Dr. Barbara Ridley, the lecturer of the Evaluation unit, helped me assess the questionnaires. They really supportively relieved the anxiety of a young teacher!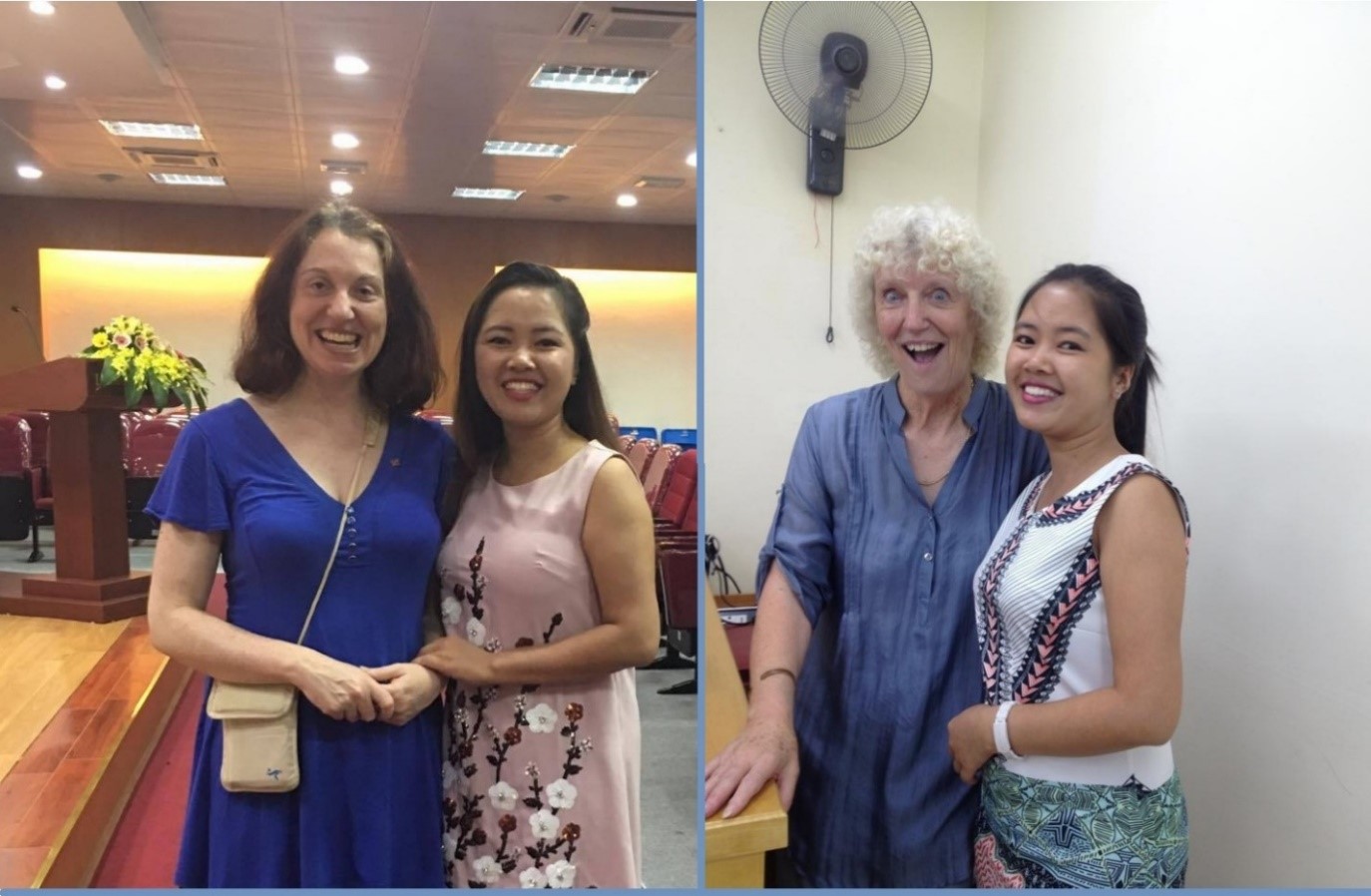 Phan Thi Dieu with Dr. Rachel Le Rossignol (left) and Dr. Kate Cadman (right)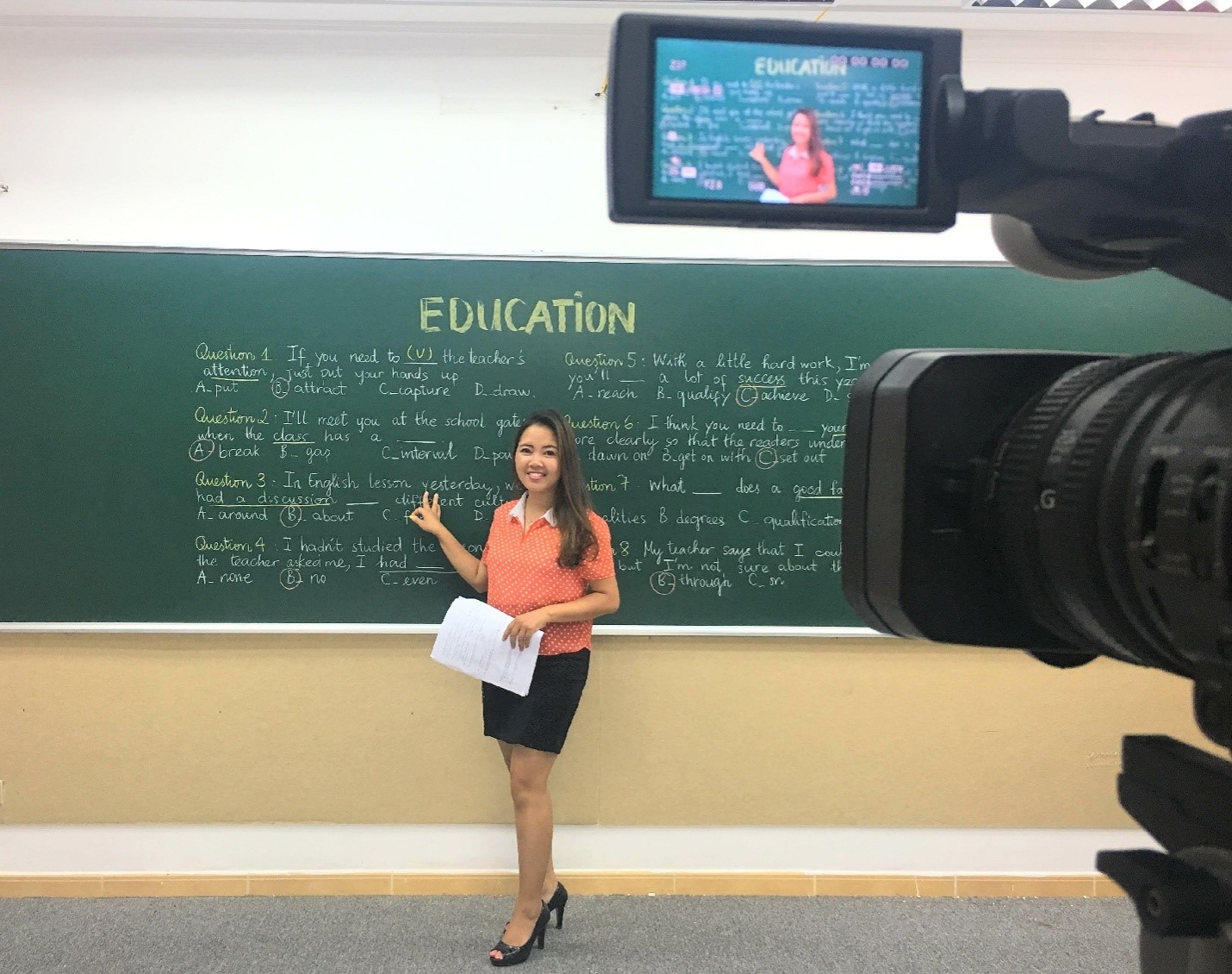 Phan Thi Dieu conducting an online class
 3. This was also the first time I had been exposed to the international standard research process. The best thing for me was being instructed to do the research and survey based on the data instead of figures. Instead of sending online survey and receiving boring numbers, by this way I could meet with each of the students, understood their feelings, their thoughts on English language, and on the way teachers teach English.
Though now already graduated, every time I have a question, I would still ask for advice from the lecturers of Victoria University. Thanks to the lecturers of this Master's program, I have been able to conduct each lecture and write each status on the English online teaching Facebook page with such dedication and enthusiasm, because I know, I understand and I care about the thoughts and the improvement of each student following me."
./.